Special Congregational Meeting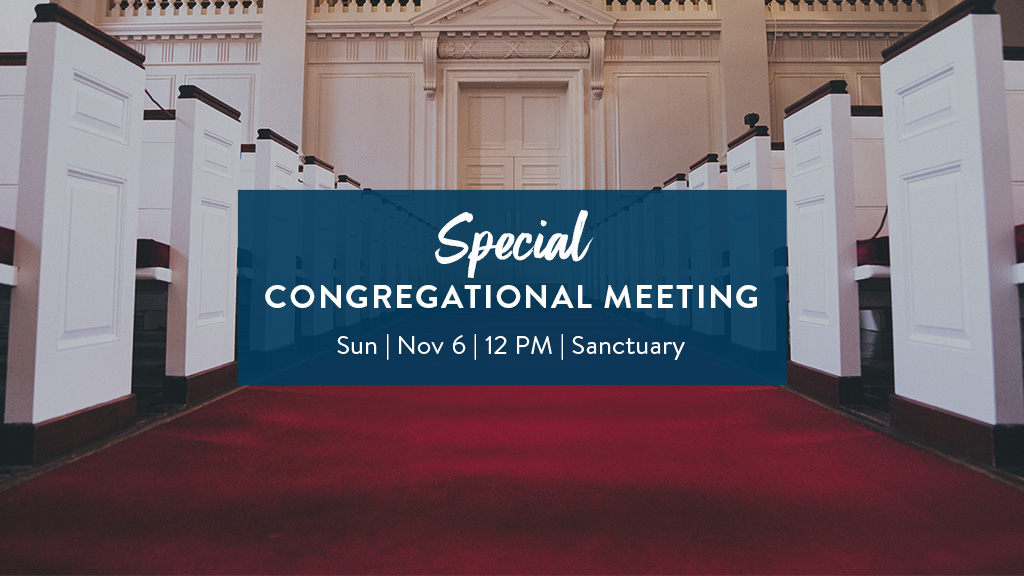 November 6 Schedule*
11 AM – Combined Worship Service
12 PM – Special Congregational Meeting
12:30 PM – Lunch
Session has called a special congregational meeting on November 6, immediately following 11 AM worship. The sole purpose of the meeting is to receive an update from the Pastor Nominating Committee (PNC) responsible for our senior pastor search and vote on the results of their work. To facilitate participation in this important meeting, we will have only one worship service on this day. The worship service and subsequent meeting will be streamed on the FPC website only. Voting will be limited to those participating in person. Lunch to follow in Fellowship Hall.
For more information, please take a moment to view the announcement provided by PNC Co-Chair, Chris Derden, during worship services on Sunday, October 23.
* Please note that Daylight Saving Time ends this weekend.